Next Level Leadership Mastermind
Elevate your leadership capabilities by stepping out of your comfort zone with this immersive 3-month mastermind.
Boost your confidence and ability to manage employees and lead your team towards goals with this dynamic 3-month leadership development program.
Benefit from industry-leading course content, community engagement, and expert coaching. Using globally recognized programs, you'll self-assess to establish a baseline for enhancing your leadership behaviors and competences throughout the program.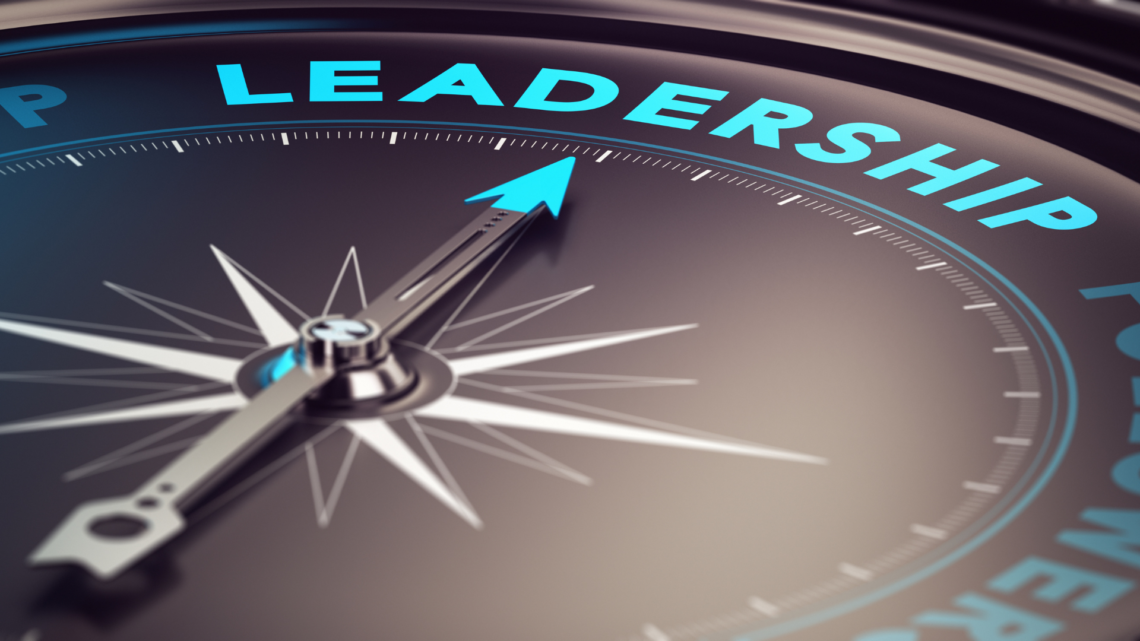 We all face two common issues when it comes to considering development opportunities for our Managers.
Supporting Managers to apply the training they receive
Finding an All-In-One Solution
I built the Next Level Leadership Program to solve those issues for you.
Your Possibilities Open Up Here
The Next Level Leadership Mastermind propels managers to continue to transform from individual contributor tendencies to leading through mastery. This comprehensive program seamlessly integrates social learning, immersive online modules, expert group coaching sessions, on-the-job challenges, and personalized leadership development.
Within this structure, participants find camaraderie among like-minded professionals, fostering an environment for growth. The program focuses on three pillars:
Personal Leadership: Discover your leadership potential through self-awareness. Understand your strengths, weaknesses, and blind spots to create a balanced leadership approach.
Team Leadership: Cultivate cohesive teams to amplify your leadership impact and nurture a harmonious work environment.
Effective Communications: Enhance your influence by connecting with others and fostering healthy interpersonal relationships.
Throughout the program, refine your leadership using Everything DiSC® Management Profile. Master The Five Behaviors® of a Cohesive Team to empower your team with Trust, Commitment, Conflict management, Accountability, and Results.
Active learning takes center stage as the program prioritizes hands-on experiences, discussions, and practical exercises. This approach lets you apply concepts directly to your situations for a resonant learning journey.
The program sharpens Communication with Impact through engaging role-playing sessions. These skills integrate into a 100-day action plan, offering a tangible route for implementing insights.
Are you a Middle Manager or Department Lead ready to embrace the helm and achieve success? The Next Level Leadership Mastermind is your transformative pathway.
Next Level Leadership Development outcomes:
Receive personalized insight to improve your skills in directing, motivating, and developing others with the Everything DiSC® Management profile.
Learn to lead through others successfully, empowering and inspiring your team to take ownership and responsibility to let their talents shine, rather than shouldering every task yourself.
Master the Five Behaviors® of a Cohesive Team. Participants will develop enhanced communication, collaboration, and trust-building skills, enabling them to leverage diverse talents within their teams, maximize productivity, and achieve collective goals.
Learn The Speed of Trust to effectively understand, build and use trust for increased confidence and connection.
Learn and Practice the 6 Must-Have Communications Skills: Leave this program with a communications toolkit, confidence and skills to engage your team with greater impact. Participants will learn and practice using comprehensive communication tools and concepts, fostering a culture of clarity, trust, and improved teamwork across all aspects of business interactions.
Improved Emotional Intelligence skills to navigate workplace relationships, leadership influence and conflict resolution.
Build an Elevated Self-Leadership Image: Learn how to create a personal leadership roadmap to follow and leverage it to create your unique leadership presence.
Increased Change Management Skills: Participants will develop the ability to effectively lead and manage change within their teams, navigating through transitions with confidence and adaptability.
Goal Clarity and Alignment: The course will help participants set clear and aligned goals for themselves and their teams, fostering a shared sense of purpose and direction.
The program presents a truly comprehensive and multi-disciplinary curriculum, thoughtfully blending the expertise of industry giants like Wiley.com and EverythingDisc.
By incorporating these globally renowned training programs, alongside our meticulously crafted in-house content, we ensure an unparalleled learning experience that precisely caters to the unique needs of our valued clients.
Sponsor and Participant Support:
Personalized Support: Monthly check-ins with sponsors and participants to offer personalized guidance and encouragement, ensuring their progress and engagement throughout the program
Multi-Faceted Learning Approach:
Dynamic Online Modules: Engaging and interactive online modules through Thinkific, providing participants with a convenient and accessible platform to learn at their own pace.
Monthly Social Learning Meetings: These meetings will foster a sense of community among participants, encouraging open discussions on modules, sharing challenges, and collaboratively finding solutions, creating a supportive learning environment.
Weekly Group Coaching Sessions: Expert-led coaching sessions will tackle participants' challenges and barriers directly, providing real-time feedback and actionable insights to ensure rapid growth and development.
Exclusive Global Leadership Programs:
Authorized Partner Access: The program offers exclusive access to globally recognized leadership programs like the Five Behaviors of a Cohesive Team, and EverythingDisc, ensuring top-notch learning materials and methodologies.
Engaging Facilitator: 
With extensive leadership experience in the corporate arena, Michelle brings a unique perspective and real-world insights to the program. Her hands-on knowledge ensures that the learning journey is practical, relevant, and tailored to address the specific needs of participants and sponsors alike.
Personalized Reports: Participants will receive comprehensive personalized reports, enabling them to gain deeper insights into their strengths, weaknesses, and areas for improvement, enhancing their understanding and application of concepts on-the-job challenges.
Practical Application:
Real-world Application: The program emphasizes practical application, enabling participants to immediately apply their learnings to their day-to-day challenges in the workplace.
Actionable Strategies: Participants will gain actionable strategies and tools from each module, ensuring they can implement what they learn effectively and efficiently.
Every session Michelle and I have I learn something amazing about myself. Our journey together is fulfilling and inspiring, and has helped me in both my professional and personal life. I would recommend anyone who wants to improve their career through understanding themselves to work with Michelle.
I took a webinar: Very simple title but so powerful. This webinar was given by a very talented leader-coach. Michelle Nicole Martin who was so inspirational that it allowed me to quickly review beliefs I had about 2 specific situations. It literally worked for me, and I recommend you take one hour of your time to take this webinar. It works miracles.
I have never experienced a more transformative experience. I felt a little lost in my career path feeling less confident, Michelle helped guide me through what barriers were stopping me from feeling confident. I couldn't recommend her professionalism and skill more. I am very thankful for the extra guidance and motivation.
Here is What You Will Learn
Modules 1 – 4: Personal Leadership Style
Modules 5 – 8: Team Leadership
Modules 9 – 12: Effective Communication
Participants in the 2023 Development Group will be considered the Beta-Testers for this inaugural phase – Price below reflects a 45% discount compared to future groups.
Less than 30 Days Sale
$1900
The Next Level Leadership Experience
Program start – September 18, 2023 through December 4, 2023 for a total of 12 weeks.
Commitment Required: 2-3 hours a week with Interactive Learning weeks being 3-4 hours.
The program offers 20 hours of live learning, 2 hours for 1:1 coach check-ins and approximately 20 hours of online learning.
Participants will have access to the online learning platform for 12 months starting September 11, 2023.
Support
Weekly e-mail nudges to participants and sponsors to  encourage on-the-job challenges and module completion. 
Bi-weekly progress report to participant and sponsor.
Monthly check-ins with participant,  sponsor check-ins are optional but available.
Schedule,  all times in Eastern Standard Time
90 min Interactive Sessions, 6pm – 7:30pm
September 11 – Program Kick-Off
October 2 – Interactive Learning Session
October 30 – Interactive Learning Session
November 27 -Interactive Learning Session
December 11 – Program Wrap Up
60 min Coaching Sessions, 12pm – 1pm
September 14 – 21 – 28
October 5 – 12 – 19 – 26
November 2 – 9 – 16 – 22 – 30
Next Cohort Starts January 22, 2024